Guide to buying the right candle for you
Candles have the power to evoke different moods, emotions thanks to their natural scents and also instantly highlight your interiors. Whether you're choosing the perfect candle for the first buy or the tenth, there's more to consider than what you might think at the beginning.

---
Learn all the essentials, from selecting styles, scents & wax types

---
AUTHOR YOSHITA PARWANI / CATEGORY HOME / PUBLISHED: AUG-15-2020
Defining whether you want your candle's design and fragrance to add a subtle addition to your space or make a bold stand will help you pick the right one from the vast variety of styles available.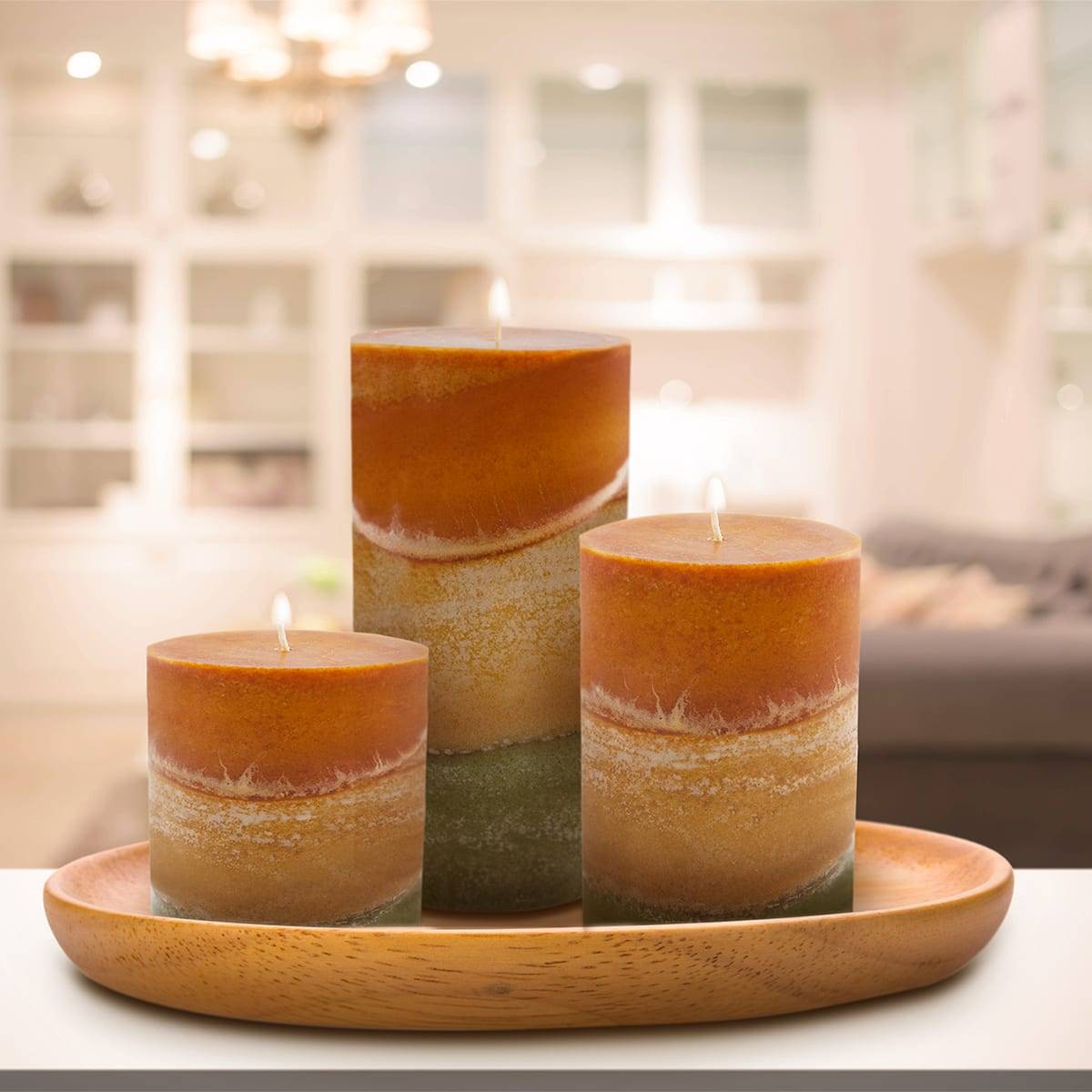 One of the most versatile styles of candles you can find, the pillar candles are cylindrical, smoke-less, and usually unscented. Since they are molded with a rigid wax that allows them to stand-free they can be displayed alone without the hassle of dripping wax. At, The Fragrance People, you can find these low-maintenance candles in almost every height and colour.
Votive candles, also known as prayer candles, are small square or cylindrical shape candles that come in a protective vessel to save you from the spilling. These are ideal for bedside tables and bathroom cabinets.
The easiest and most inexpensive way to bring candlelight into the home, a tea light is small, round and can be used to warm up teapots, fondue dishes, or even decorate a small space. Float multiples of them in a water-filled bowl with flowers to add a traditional touch to your festivities.
While all of the above can be classified as decorative, this specific category by The Fragrance People has candles of various shapes like Buddha, Elephant, and Lotus. These can lend a mood or two to your activities of meditating, romantic date-night settings, and more.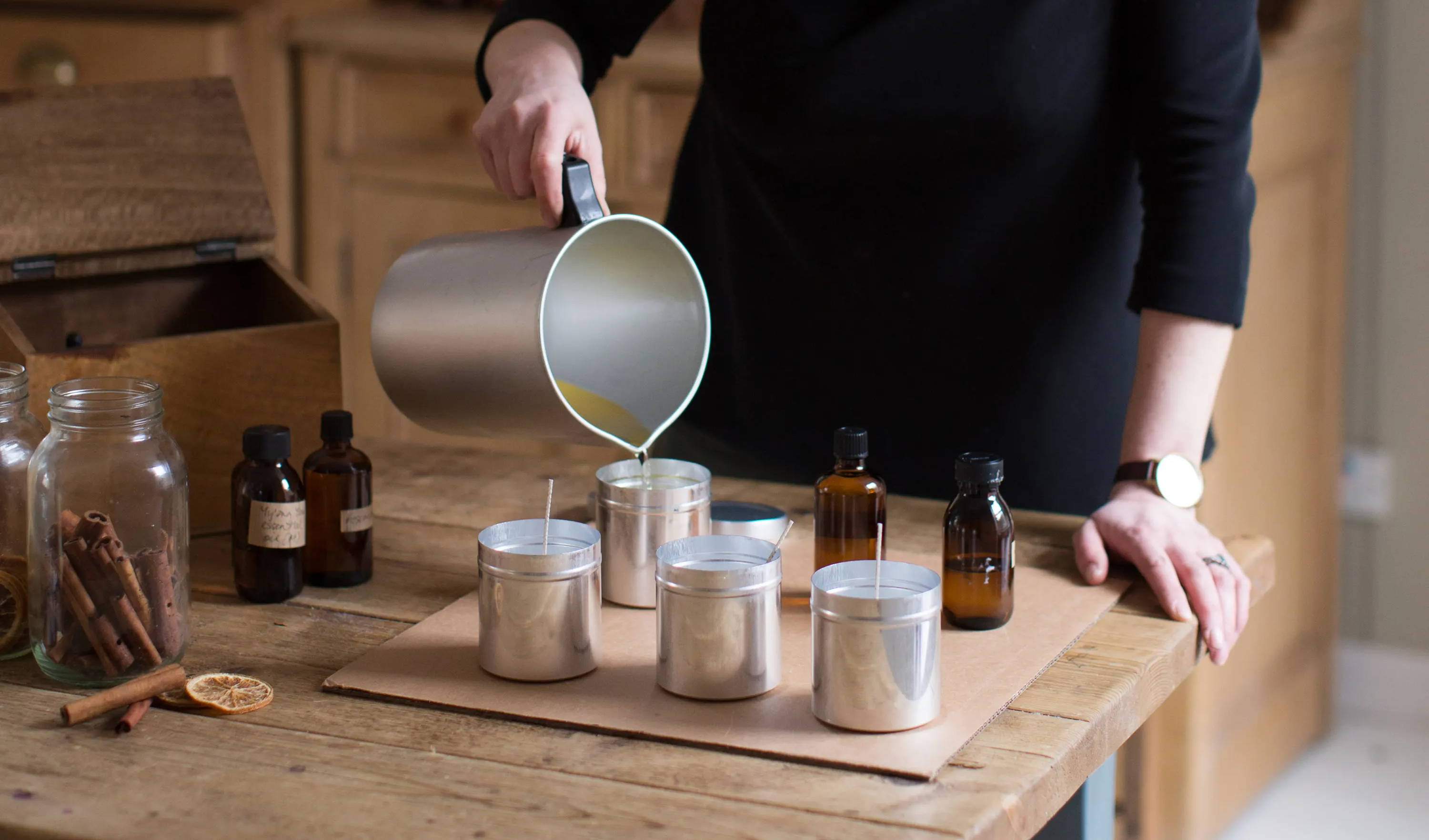 The most common type of wax, paraffin could be found less in luxury candles and more in the standard candles since it's known to produce more soot than other wax types.
As the name suggests, this wax is produced from soybean oil. It's a sustainable option since its natural constituents are biodegradable making it easy to wash out without leaving major stains.
A beeswax candle is best enjoyed in its pure form since it boasts of a honey-like fragrance and produces a warm glow when lit. For people with allergies to various smells, these candles are a suitable option.
Wicks are either made of cotton or linen. A quality candle's wick would burn slow, easy, and with much less smoke than a wiry wick. While a single-wick candle looks beautiful and emits strong, a multi-wick design would create a brighter glow, more pools of liquid wax, and thus an intenser fragrance.
A candle's burn time depends on its size and quality. Longer burn time signifies a high-quality candle.
Setting a tone and evoking memories, it's the fragrance of the candle that can give any room its actual identity. Scents are designed in three levels: top, central and base notes. Top notes are the first to be noticed, central ones act as the core and the base, dominant notes develop over time. There are unlimited combinations of scents and smells out there - you can always experiment with the ones you like best.
Before you do, two points to keep in mind: your main aim should be to buy a candle with a sufficient 'scent throw' - a small room would require a small candle and vice versa. Secondly, all waxes have a saturation point. This means if the candle is overly-saturated it can leave an unsightly, unsafe layer of oil or cause very little scent throw if it's under-saturated.
Here's a quick guide to help you pick the right fragrance.
For living rooms, home offices, hallways:
citrus, ginger, cinnamon, peppermint, vanilla
For relaxing bath times, guest bedrooms:
lavender, eucalyptus oils, sandalwood
For fresher bedrooms and walk-in wardrobes :
Fig, juniper berries, cotton
For intimate meals, romantic gifting :
rose, violet, lilac, champagne
For festive table settings :
Cinnamon, ginger, clove, cardamom, pumpkin spice
---